EXACT Sports provides a new way of looking at athletes. We seek to answer the question, "what are the most important ingredients for athletic success?" Since our founding, our work has focused on understanding the major components of an athlete's success: physical conditioning, behavioral characteristics, mental aptitude, and technical skills. EXACT works across all team sports, youth through professional,and with both genders. Our tools are used by the National Hockey League, Major League Lacrosse, Major League Soccer, United Soccer Leagues and USL Olympic Development Program, baseball showcases, football camps, and professional workouts, and colleges across the country.
Our History
We Believe in Athlete Development
EXACT Sports was founded to provide a comprehensive understanding of the athlete so that all stakeholders in the player's development—the athlete, coach, and parent—are armed with tools to improve development. We are probably most well-known for our behavioral assessments and sport psychology tools. These tools help players in sport monitor and increase characteristics such as motivation, confidence, competitiveness, leadership, and mental toughness. We work with youth sports all the way through to professional teams.
A Long and Successful History of Supporting Player Development
Our organization has a long history of working with and researching youth and athlete development. Since then, we've developed new behavioral assessments and tools and expanded to work with organizations such as the National Hockey League (NHL), Major League Lacrosse (MLL), and Major League Soccer (MLS), among others. Although we've worked at the professional level, we work very closely with youth organizations to foster positive youth development. Our tools work across sport, gender, and age levels.
Our Roots Are in Science and Academia
Our roots are in the scientific understanding of youth development. Our science advisors and staff guide our work with athletes. And through our work with thousands of athletes across age, gender, and competition level, we've been able to publish intriguing research findings and provide coaching education seminars.
As you can see, EXACT's staff are passionate about player development and approaching it the right way. Please contact us to learn more about how we can support you.



NCAA-Funded Research: Team Dynamics & Hazing Prevention




The GMs Toolbox: Predicting

Player Success

National Institutes of Health (NIH): Risk Mitigation in Youth

Journal of Strength & Conditioning Research: Fitness Indicators of Athleticism

An Analytic Review of Draft Eligible Baseball vs Hockey Prospects on Psychological Characteristics
(Manuscript is Under Journal Review, available upon request)
---
Expert Staff
Barry Tarter
Barry Tarter has expertise in both product strategy and guiding teams' to success. Barry has expertise in predicting sports/athlete performance outcomes and authored research manuscripts published in the Journal of Strength & Conditioning Research, the International Journal of Sport Management, and the International Journal of Performance Analysis of Sport. Prior to founding EXACT in 2005, Barry served as a brand manager at Unilever where he initiated the launch of Dove Styling Products. Barry also worked as a consultant at PricewaterhouseCoopers (with clients such as Wilson Sporting Goods). In addition, Barry is a PCA certified youth sports coach. Barry is a graduate of the University of Wisconsin (BS) and the University of Chicago Booth School of Business (MBA).

---
Simon Clements
Simon Clements is the Director for EXACT Soccer and EXACT Baseball, guiding development and consultation with over 100 NCAA programs, national teams, MLS teams, pro soccer and youth programs around the nation. He is responsible for both assisting coaches and in developing their teams for high performance as well as in guiding individual players (youth, college, pro) in optimizing development potential.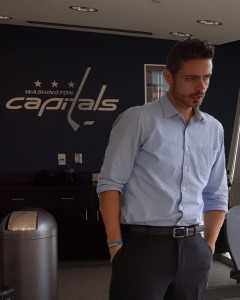 ---
Sam Morgan
Sam Morgan joined the EXACT team in 2010 and serves as the National Director of EXACT's athlete development programs. He is passionate about providing a unique platform for athletes to gain the tools and resources needed to achieve their peak potential, both in sport and in life.
In 2010, Sam helped launch EXACT's college training camp program, a program for 8th-12th grade athletes, which leverages a network of over 1,000 college coaches to identify top prospects for the collegiate level. The program prepares top prospects for success through a combination of skills training & evaluation, mental skills development, and college planning. During his time in this role, Sam has led hundreds of events around the United States and worked with thousands of youth athletes & families. Since 2010, just over 70% of athletes who have attended these programs have advanced to collegiate athletics, making it the top-rated college preparation program in the country.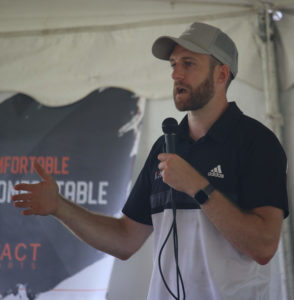 ---
Chris Gordon
Chris Gordon joined the EXACT team in 2013. Chris manages the operations of EXACT's national camp program, overseeing all planning and organization for events around the country. He is one of EXACT's lead camp instructors, as well as the Internship Program supervisor. A former college hockey player, Chris is a passionate supporter of his hometown Chicago Blackhawks.
---
Steve Hoover
Steve Hoover joined the EXACT team in April 2013 as an intern. Over the next few years he would eventually transition into a full time application developer due to his development in tools to assist in marketing for EXACT. Steve earned his B.A. in Game Development at DePaul University and graduated in Summer of 2013.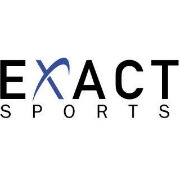 ---
Shannon Sitch
Shannon Sitch joined the EXACT team in 2022 as the Senior Staffing Manager. She orchestrates college coaches attending EXACT events around the country.
Prior to joining the EXACT team, Shannon was a college soccer coach. She was most recently the head women's soccer coach at Aurora University, a position she held for five seasons. She also coached at Carnegie Mellon University, making six NCAA Tournament appearances.
Shannon played college soccer at the University of Tampa, where she graduated with a degree in communications and a minor in graphic design. She would like you to know that during her time at the University of Tampa, she won a giant ring.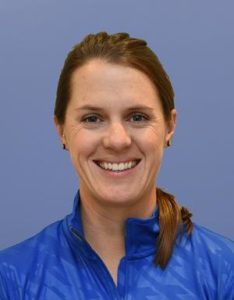 ---
Teddy Romas
Teddy Romas joined the EXACT team in 2019. His responsibilities cover a variety of domains including event leadership, partnership initiatives, and program development. He is also a contributor to the innovation and design of EXACT's mental training curriculum.
Prior to joining EXACT, Teddy obtained his master's degree from Adler University in Sport and Health Psychology. He completed his undergraduate studies at University of Illinois, where he played on the club baseball team.
Teddy is passionate about athletics and specifically how the mental game affects athletic performance. He likes to stay active by playing golf, flag football, foosball, or any other athletic activity. He is also known around the office for his top-notch Halloween costumes.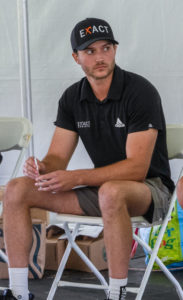 ---
Lisa Harwardt
Lisa Harwardt joined the EXACT team in 2022. She leads EXACT's youth programs, working with athletes of all ages and across all sports.
Lisa is a former athlete herself, playing collegiate soccer for four years at Carroll University. In her senior season, she started and played every minute of every game and served as the team captain. She graduated from Carroll University with a degree in Business Administration and Sports and Recreation Administration.
Lisa is passionate about helping athletes see the social and emotional benefits of participating in youth sports. When she isn't leading events, she is an avid gym-goer and sports fan.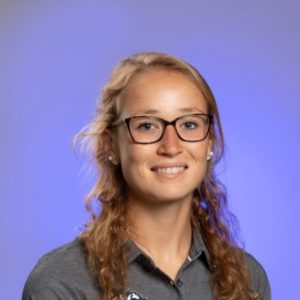 ---
NCAA & NAIA Coaches
EXACT Sports is the #2 employer of college coaches (only the NCAA beats us). We hire over 1000+ different coaches and select a handful to provide us guidance on the college exposure process for youth athletes. Read more here: https://exactsports.com/college-advisory-committee/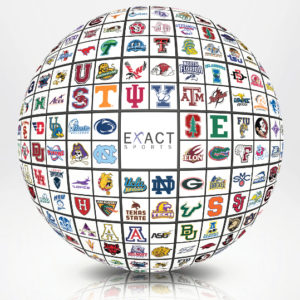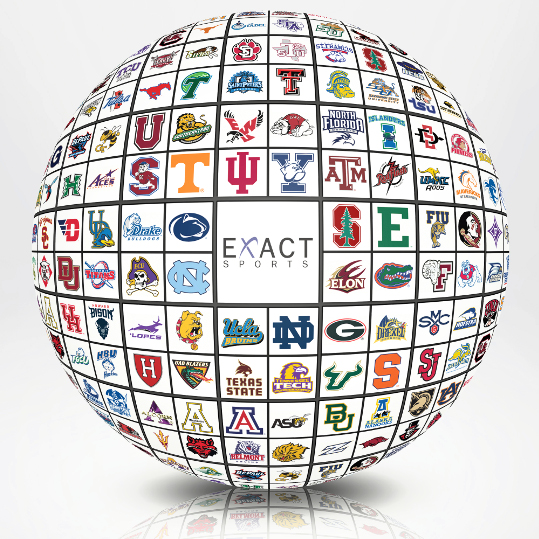 ---