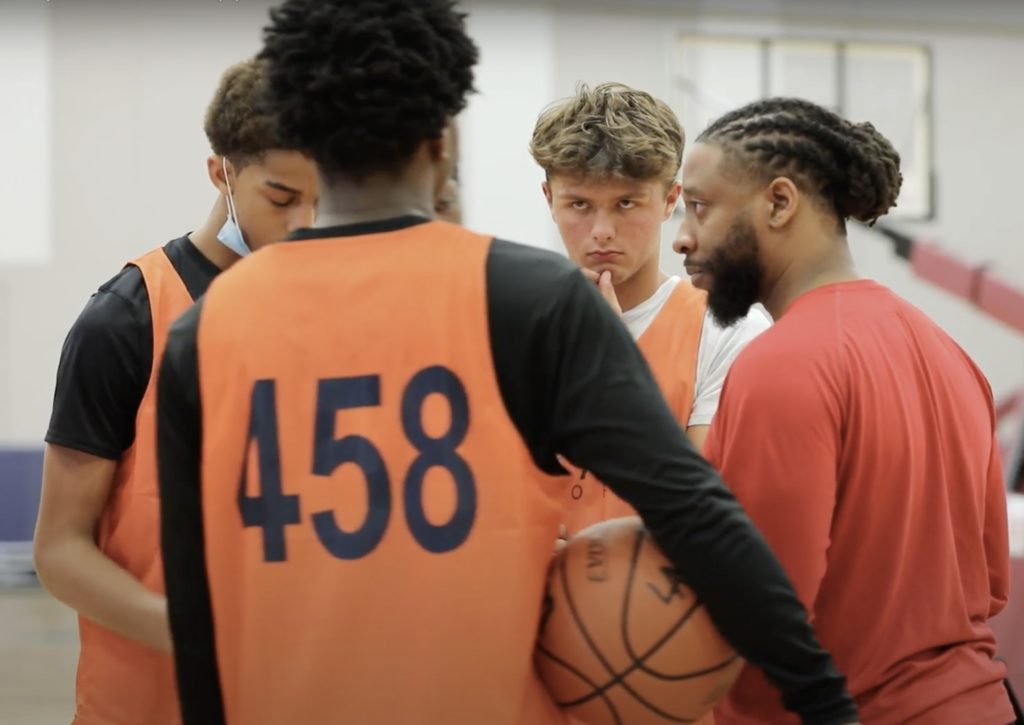 Want To Play College Basketball?
The college recruiting process can be confusing and overwhelming for young high school basketball athletes. Not knowing the key resources that are out there so that you can learn the college recruiting process and get exposure to college coaches from around the United States can severely affect your chances of playing basketball at the college level.
EXACT Sports has transformed the lives of young basketball athletes for over 14 years and as the leader in athlete transformation, EXACT has worked with a nationwide network of D1, D2, and D3 NCAA and NAIA college coaches. Here is an ultimate guide in how to get recruited by colleges to play college basketball.
Top College Recruiting Tips For Basketball Players
#1 Build Your List of Colleges
Create a list of top college picks where you would like to attend college and play basketball. Be sure to look at the college's academics program to see if your major is offered. Look at the college location and campus culture to determine if that college is the perfect fit for you.
Do your research on the college basketball program to see if it aligns with who you are as a player. Start with a larger list of colleges, around 20 potential fits and over time narrow it down to your top 10 college picks.
#2 Attend Basketball College ID Camps and Basketball College Showcases
College ID camps are a great way to jumpstart your college recruiting efforts. Most college ID camps and college showcase events have multiple D1, D2, and D3 college coaches from around the United States in attendance. If you're looking to get the most college exposure possible to multiple college basketball programs, these events are a great way to maximize your potential of being recruited.
#3 Reach Out To College Basketball Coaches
After you've built your list of top pick colleges, it's time to reach out to college basketball coaches. The best way to reach out is through email. You want to create a customized and personable email to a college coach using the best email practices. Be sure to include your key player information in the subject line and give the college coach your upcoming game, ID camp, and tournament schedule.
#4 Include A Highlight Video
An athlete highlight video showcases your best athletic moments of a match, tournament, showcase, and/or ID Camp. These athlete highlight videos are an intricate piece of the college recruiting process and most college coaches now require that you have an athlete highlight video and that you include it in your initial email to college coaches.
#5 Create An Athlete Social Media Account
Social media is a place where college coaches can look at some of your key accomplishments and top player highlights. Be sure to create a social media account that's used only for your athletic profile and be sure to post appropriate content that represents you well. Do not message a college coach on social media unless the college coach messages you or tells you that it is ok to reach out on social media. The best for of communication is through email and phone.
#6 Start The College Recruiting Process Early
For the most part, college coaches will start to recruit a basketball athlete their junior year of high school. However, the majority of college basketball coaches begin to look at a potential college recruit starting their freshman year of high school, and in some cases during their 8th grade year. Start your college recruit process as early as you can by attending college id camps and college showcase events.
Bottom Line
Getting recruited by the college of your dreams takes a lot of dedication and persistent hard work, but it's surely not impossible. Now that we've run through some important dos and don'ts, we hope that you continue to gain the confidence needed to be college recruit ready.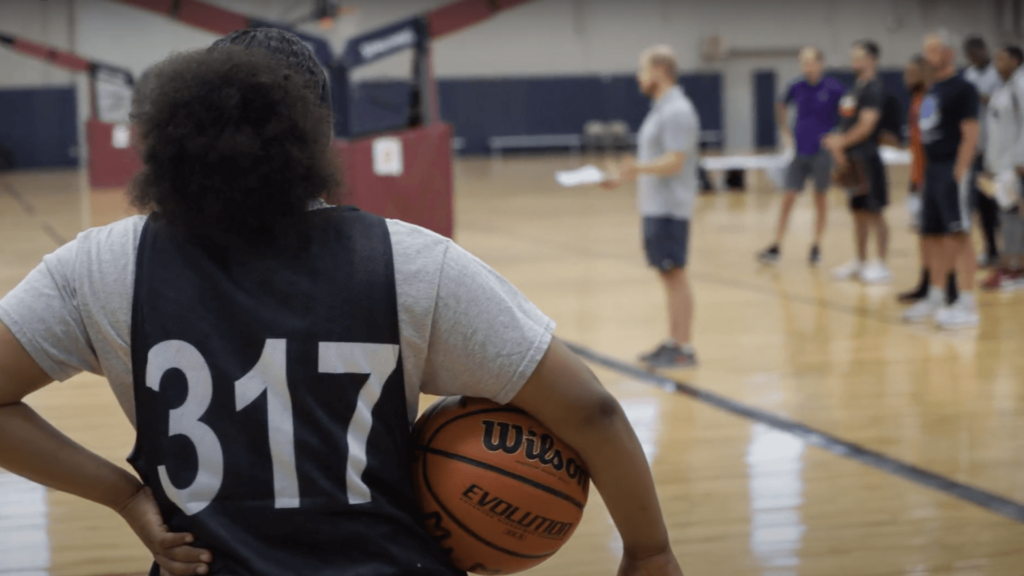 Why Choose EXACT Basketball College ID Camps?
EXACT's Nationwide College Network
When it comes to choosing a college ID camp, you want to make sure that you're choosing a camp that offers you access to a large network of NCAA coaches. EXACT does exactly that, opening you to a large pool of experienced college coaches from across hundreds of colleges.
One-on-One College Evaluations
How do you improve without feedback? At EXACT ID camps, all our coaches are professionals who understand that each player is distinct and uniquely gifted. As such, we give individual feedback that prepares you for the next level.
Personal Connections
At EXACT ID camps, you get to meet and greet college coaches, giving you an opportunity to build your college connections ahead of your arrival in college.
Specific Training for Goalkeepers
We understand that the role of the goalkeeper in soccer is crucial and distinct. So, we offer position-specific training to goalkeepers. You also put all you've learned into action and receive helpful feedback during college-style training and games.
Mental Performance
Beyond the foundational training that every college ID camp offers, EXACT teaches you how to deal with adversity, stay focused, and remain confident and composed despite opposition during competitions.
College Training Sessions
At EXACT, our training sessions simulate college practice sessions and games. They are also handled by experienced college coaches. That way, you're best prepared for college sports and are sure to settle in seamlessly when accepted into college.
Compete With The Best
You get a chance to meet and compete with the best players in the USA and around the globe. Without a doubt, this improves your sports skills as well as social interactions, making you even more attractive to colleges.
Kickstart Recruiting
At EXACT, we understand that you're in a college ID camp because you someday want to be on a college team. So, we bring in college coaches who have handled collegiate sports recruitment time and time again. These coaches give you an insight into how college recruitment really works in person at the EXACT college ID camp. With insider information at your fingertips, you stand a better chance of being recruited to the right college for you.
College ID camps impact your sports career one way or the other. This is why at EXACT, we do our best to offer the best of both worlds—ensuring we have a rich network of coaches from various colleges and teams while ensuring that every student player gets as much feedback and training as is needed for growth.