DC Boys Multi College ID Camp
EXACT Multi-College ID Camps give athletes personal interaction & exposure to college coaches from top NCAA programs
EXACT Multi-College ID Camps give athletes personal interaction & exposure to college coaches from top NCAA programs
Loading Event...
Heads-up! Select from menu options on the left to learn more about camp!
DC Boys Multi College ID Camp
Unfortunately, the DC Boys Multi College ID Camp is sold out.
We have started a preferred waiting list for athletes who want to attend. When you join the preferred waiting list, you will automatically be added to the camp's roster if a spot opens up. If no spots open up before camp, then you will be issued a full refund (48 hours before the start of camp).
---
Unfortunately, registration for this event has been closed. Below is a list of additional events nearby that you can still register for.
Unfortunately, registration for this event has been closed.
Events are loading. Just a few more seconds please!
| Gender | State | Event Name | Start Date | Duration | Register Info |
| --- | --- | --- | --- | --- | --- |
DC Boys Multi College ID Camp
When:
Dec 09 @ 8:00am - 4:30pm
Who:
8th - 12th Grade Athletes
SIGN UP FOR WAIT LIST
$ guaranteed 'early' waitlist price
[Saving $ off the list price of $]
Refresh Page to View Details
Oops! Your browser failed to load the event details. Please refresh or try on another browser or mobile device.
REGISTER NOW
Select An Available Position


Coaches listed below are confirmed to attend camp.
All college coaches are confirmed to attend pending the completion of their team's season. The NCAA tournament takes place from mid-November to early-December. While 99% of college teams will have completed the season and attend EXACT camp, teams that advance deep into the tournament will still be active and might not be able to attend that event.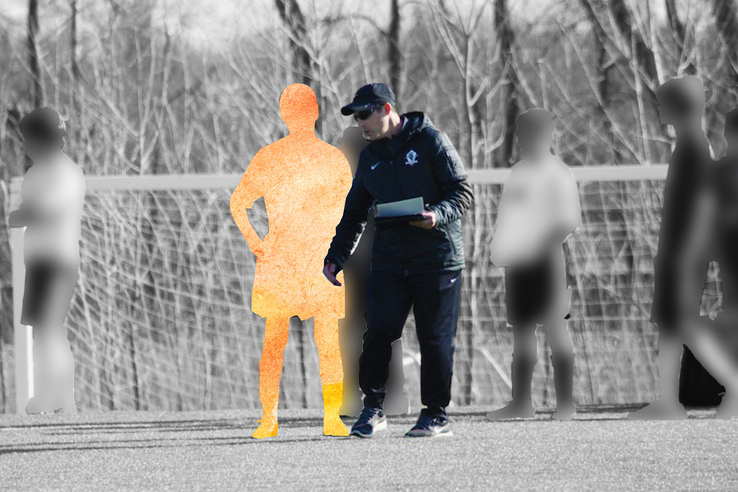 College Coaching
Players are coached on the field by college coaches during morning and afternoon sessions.
Exposure to different coaches is maximized as players train with a variety of coaches throughout camp.
One-on-one interaction between players and coaches is emphasized (on-field training, in the classroom, and even at lunch).
Each player receives a 1-on-1 evaluation from a college coach at the conclusion of camp.
College Mentor
College coaches serve as your mentor to guide you in your soccer and personal development.
Each player will have 1-on-1 meetings to review an honest evaluation. Players will get specific feedback on strengths and areas for improvement.
Evaluations are honest and meant to prepare players for the next level. Interaction and asking questions is encouraged.
Training & Gameplay
Players will participate in both college-style training sessions and tournament-style gameplay at camp.
Training sessions are in small groups led by college coaches. Coaches put players through the same sessions as their college freshmen.
Players will be assigned to teams for tournament-style gameplay. Teams will be coached by college coaches.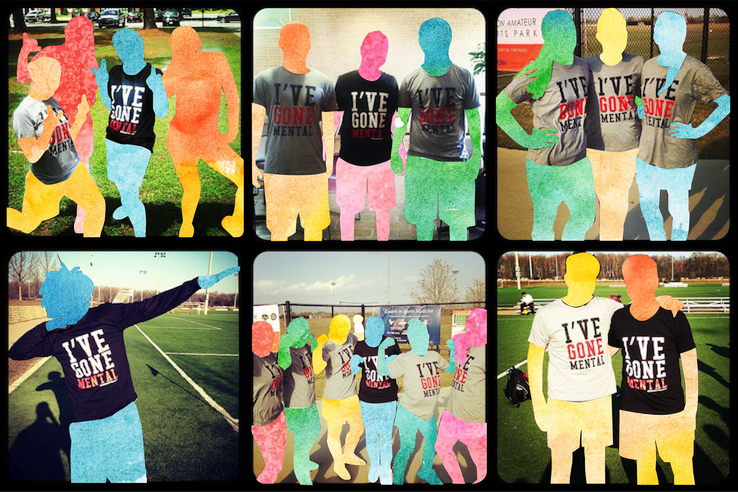 Used by Pros
EXACT provides mental training tools to hundreds of college and professional teams.
Mental Techniques
EXACT's mental techniques help athletes optimize their performance.
Collegiate Attitude
College coaches want players that are mentally tough.
EXACT's mental training sessions give players skills necessary for success at the next level.
---
The #GoMental Movement
By starting the #GoMental movement, EXACT has enabled thousands of current collegiate, professional, and aspiring high school athletes to reach their performance goals. We hope you'll join us so that you can reach your own desired destination.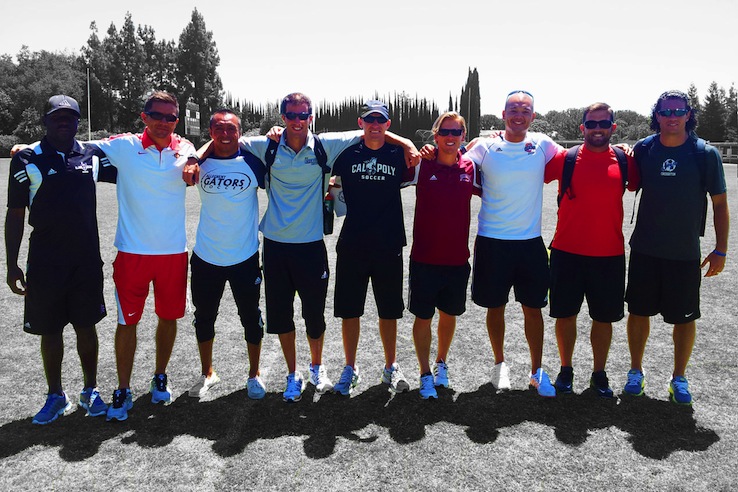 College Recruiting Seminar
Learn how the college recruiting process really works directly from college coaches.
Players and parents will hear from coaches from all levels of play and divisions.
Coaches will discuss what they look for in a player, college scholarships, differences between DI, DII, DIII, NAIA, recruiting sites, and much more.
Finding the Right "Fit"
Finding the right "fit" in a college is crucial to success on and off the field.
Coaches will share how academics, culture of a school, location, and more fit into the college decision.
Players will also participate in sessions that focus on identifying what they are looking for in a college experience.
Parents & Players Welcome
Parents are welcome to the College Recruiting Seminar.
Both players and parents are encouraged to ask questions about anything related to the college recruiting process!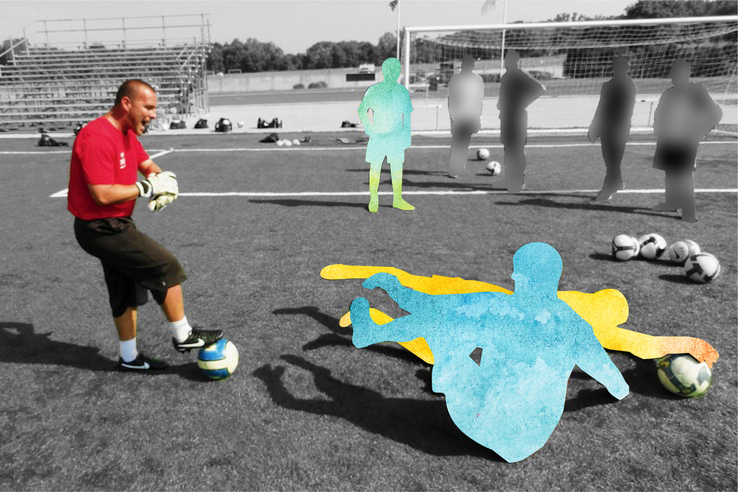 Individualized Instruction
All GKs participate in individual keeper-specific training led by a college GK coach.
Training will focus on all GK skills including footwork, shot stopping, crossing and more.
GKs will get a 1-on-1 evaluation from a college GK coach.
College Coaches
EXACT brings in the top college GK coaches in the country to train 1-on-1 with GKs at camp.
The College GK coach will put players through the same training used with their college teams.
In addition to individual training, GKs will have a chance to play in front of ALL college coaches at camp during games.
In-Game Action
In addition to individual training, GKs also face live action during games.
GKs will have a chance to apply work from training in game situations versus other players.
During games, GKs will have a chance to get exposure to ALL college coaches at camp.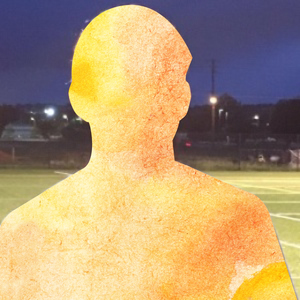 EXACT Sports Camp is a key component to being recruited as an athlete. The camp provides you with an opportunity to meet, interact, and train with college coaches from different schools around the nation from different levels. EXACT Sports provides you with insights into improving your chance of being seen and recruited by college coaches. It was one of the best decisions I made in my recruiting process.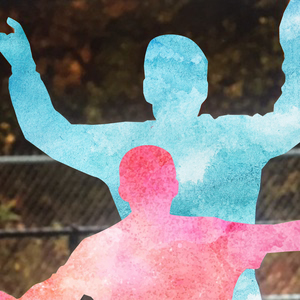 The numerous pieces of advice for student athletes was really good. This camp was a confidence builder for my son, and also empowering. Thanks for a well organized and educational camp.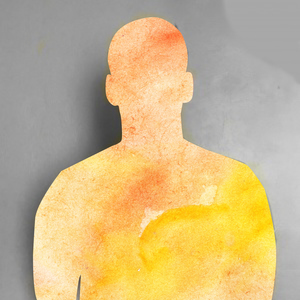 This was a wonderful opportunity to meet coaches and other players in a completely different format. There is a chance to show individual skills that may not be seen in a regular soccer tournament environment. The interaction with coaches is outstanding and I really feel that I was able to get exposure from EXACT that I would not have anywhere else. Thanks for a great session and options to see so many coaches. I can't wait to see where this opportunity leads me!
The information shared throughout the camp was priceless. EXACT Sports and the coaches were so approachable and willing to share all and any knowledge to the athletes and the parents. (line break) Our son is entering 10th grade and we were not aware of any such camps. He attended a showcase with the HS JV team last summer, but they did not share any information. He attended a college sponsored team camp the week before the EXACT Camp and there were only 5 college coaches that attended that camp. We were so happy with the EXACT's structure and all the opportunities that they give the athletes and parents to ask questions. We will attend another camp before our son graduates HS. Thank you!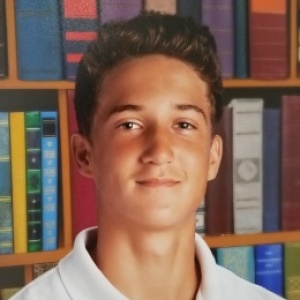 The best part about the Exact ID camp was the ability to have one-on-one conversation with 30+ college soccer coaches from all over the United States. These coaches were not only from different part of the country, but also coaches at different levels. They say a big part of getting recruited is building relationships with the coaches, and I believe this was a great way to get started! This camp gave us, athletes, the opportunity to learn the basics of college recruiting, the qualities the coaches looking for in a player, and overall get great tips from them.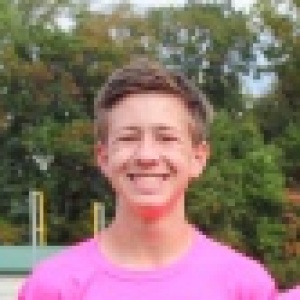 I loved the style of training and playing at the camp. They were open to changes with certain age restrictions and skill differences (as I am one of the younger athletes). Also, I loved how we were able to meet each coach privately, as well as during training. Lastly, the elevator pitch practice was unique and beneficial as it prepares me for the future.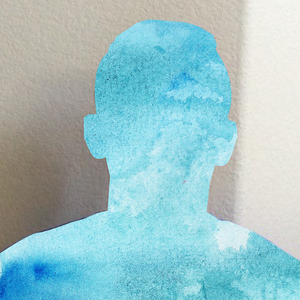 I had an amazing experience at EXACT Camp. I enjoyed the opportunity to talk face-to-face with so many coaches from around the country. I also enjoyed the opportunity to train with new coaches. I am looking forward to visiting coaches that I met at their schools and getting to take a closer look at their programs. It was also cool to meet so many fellow athletes from other places and make new friends. Thank you so much for everything!! Thank you!!!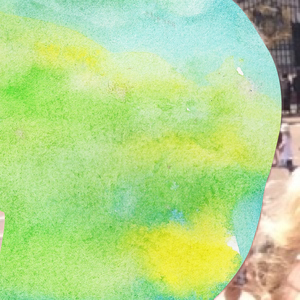 This is the first ID Camp that I have attended and it was a positive experience in every way. The camp was very well organized leading up to the camp with very informative emails and preparation work for the camp. On the day of the camp, registration was well organized and the EXACT team was there to help for every step of the way. Chris was an excellent leader and motivated me from the very beginning. It was amazing to be exposed to real college coaches and to be coached both on and off the field. Getting feedback on the day was very rewarding. I am looking forward to attending EXACT Soccer Academic 50 ID Camp in June/July.
I went to the first ID Camp in Philly. We were so encouraged that we attended this one in DC. I have always dreamed about 1) going to college and 2) playing soccer in college. I got to meet a lot of great coaches and athletes. I learned something new at each camp. I wish there were more camps close to me so we could attend more. I am a senior and need all the help I can get in hopes to find the right college. I loved how the coaches were there to help us and give us directions on the spot. My mentor Coach was Mike Eckberg. Towson is on my "dream" list - and we are now going to schedule a visit as he suggested. I am so excited and I know I still have a long road ahead, but every journey has a beginning. Even though I am getting started a little late, I feel like EXACT really has helped me come flying out of the gate!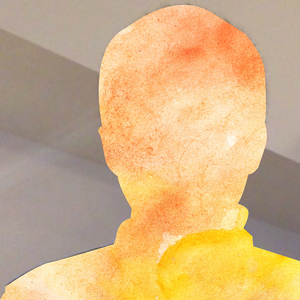 I brought my son to this camp not really knowing what to expect and was concerned about how young he was for the camp, since it appears designed around high school level players. I was surprised by the in-depth amount of information that EXACT provided us regarding how to prepare for the college recruitment process. Without a doubt, we would have missed out on the opportunity to know how the process works and the information you provided was insightful and we have confidence moving forward as our son moves into high school and college beyond.

Great job and we look forward to attending more EXACT camps, as well as introduce my younger son to the camps when the time is right. Thank you!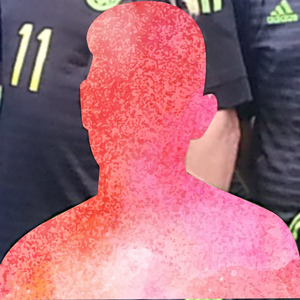 I was surprised to see so many coaches, and having them available to talk to. I wish I would have known about EXACT Sports Elite Camp my junior year. I left feeling like I had personal attention from coaches, and got a better grip on how to navigate the college sports recruitment process.

Great experience meeting coaches, and having the discussion panel with coaches and parents. The games were fun and challenging, which I really enjoyed. Thanks EXACT!
I attended the camp with my son. The information that the EXACT personnel provided was excellent. We are now much more informed regarding the college recruiting and scholarship qualification's. The coaches that mentored the boys were also very knowledgeable, devoted, and fun. The rating that was provided after the camp was very helpful to help guide my son with his future training. The camp helped to boost my son's confidence and love for the game. I cannot say enough about the camp. You guys are the best ! Thanks for your efforts!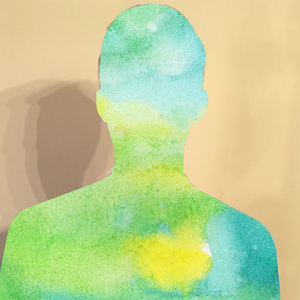 Through this one day camp, EXACT Soccer has made me realize that my dream is so possible to reach. It's the only camp I've been to, but I was able to meet so many new people who share the same passion as me. I also learned how to elevate my recruiting game to reach my goal much easier.
When will confirmed coaches be announced?

We are in the process of selecting and confirming coaches now. The confirmed list will be added to the website in the next couple weeks.

This event will feature coaches from some of the top regional institutions. EXACT has the largest college network in the country, as over 1,000 college coaches from top DI, DII, DIII, and NAIA programs around the country have participated in EXACT's events. Our goal is give athletes maximum exposure to a broad range of college soccer options.

You can see the coaches we had at our most recent events in the region on this event page by selecting the "EXACT's College Network" tab which is the second option on the left-side menu on the event page.
Are all college coaches listed on the coaching staff actually going to be there?

Yes - EXACT Sports hires all coaches to be on the field instructing and evaluating athletes throughout camp. All coaches listed on the coaching staff are confirmed to participate, instruct, evaluate and get to personally know the players.
Is there training for Goalkeepers?

Yes – the EXACT Soccer Exposure Camp coaching staff always includes college goalkeeper coaches. Goalkeepers will participate in keeper-specific sessions that are designed and led by college goalkeeper coaches.
Is there a trainer on-site at camp?

Yes – there is an Athletic Trainer on-site during all gameplay & training. Your well-being is a priority!
What do players need to bring to camp?

Soccer equipment to bring includes soccer clothes, cleats, shin guards, ball, water bottle, socks, goalkeeper gloves*, and GYM SHOES/FLATS.
Can parents watch?

Parents are more than welcome to attend any of the sessions throughout the day. This includes, training, afternoon game-play, and informational meetings (parent meeting and recruiting informational session).
What is EXACT's Cancellation Policy?

Because our camps have a limited capacity, we cannot offer refunds to campers who cancel for any reason. However, during registration you may purchase "No Questions Asked" (NQA) cancellation insurance that will allow you to receive a refund in the event that you are unable to attend the camp.

For those that do not purchase NQA cancellation insurance, we are only able to offer you a transfer of your registration fee less a credit transfer fee to cover EXACT's incurred event costs. Transfer fee is 20% (when notified 14+ days out) or 35% (when notified 1-14 days out from camp). The credit will be stored on your email address and can be applied to any open EXACT camp within 12 months. There is no credit provided to no-shows at the camp, so please notify us early!

If you are already registered and need to cancel, please go to https://mycamp.exactsports.com/. Click here to learn about our weather policy. For additional information email director@exactsports.com.
NCAA Compliance

Yes, EXACT takes great care in ensuring compliance with NCAA rules, as college coaches are interacting and training with players on the field. In accordance with NCAA rules, EXACT camps are open to any and all that would like to attend, but may limit attendance based on several factors, such as age, number and grade level. however, camp attendance at EXACT is never restricted by a camper's skill level or competitive experience. More information on NCAA compliance can be found here: https://exactsports.com/ncaa-compliant/
Open Enrollment Camp (NCAA)

Yes, all EXACT events are open enrollment, complying with NCAA bylaws, allowing any and all athletes to participate.  To read more about EXACT's approach to NCAA compliance and how we manage a positive training experience, click here: https://exactsports.com/ncaa-compliant/
My question is not covered here. Is there someone I can speak to at EXACT Sports?

Yes, the best way to reach us is to email us at Director@exactsports.com. We aim to respond to all inquiries within 2 business days (but it is usually much quicker!).