Southeast Academic 25 Showcase Camp
EXACT Academic 25 ID Camp gives athletes personal interaction & exposure to 25+ college coaches from top academic NCAA programs
EXACT Academic 25 ID Camp gives athletes personal interaction & exposure to 25+ college coaches from top academic NCAA programs
Loading Event...
Heads-up! Select from menu options on the left to learn more about camp!
Southeast Academic 25 Showcase Camp
Unfortunately, the Southeast Academic 25 Showcase Camp is sold out.
We have started a preferred waiting list for athletes who want to attend. When you join the preferred waiting list, you will automatically be added to the camp's roster if a spot opens up. If no spots open up before camp, then you will be issued a full refund (48 hours before the start of camp).
---
Unfortunately, registration for this event has been closed. Below is a list of additional events nearby that you can still register for.
Unfortunately, registration for this event has been closed.
Events are loading. Just a few more seconds please!
| Gender | State | Event Name | Start Date | Duration | Register Info |
| --- | --- | --- | --- | --- | --- |
Southeast Academic 25 Showcase Camp
Who:
8th - 12th grade athletes
Where:
Tsunami Volleyball Center
5163 Old Dixie Hwy #100, Forest Park, GA 30297
Google Map View
SIGN UP FOR WAIT LIST
$ guaranteed 'early' waitlist price
[Saving $ off the list price of $]
Refresh Page to View Details
Oops! Your browser failed to load the event details. Please refresh or try on another browser or mobile device.
REGISTER NOW
Select An Available Position


Coaches listed below are confirmed to attend camp. To see a list of past coaches to attend this event, view the "EXACT's College Network" tab.
Over 1000 different college coaches have attended EXACT's events. See below for just a few of the coaches that attended recent events in this region.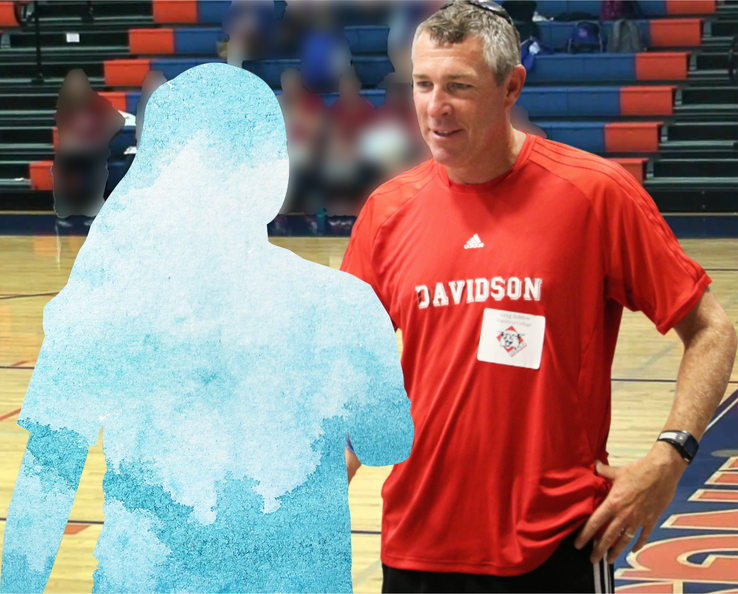 College Coaching
Players are coached on the court by college coaches during morning and afternoon sessions.
Exposure to different coaches is maximized as players train with a variety of coaches throughout camp.
One-on-one interaction between players and coaches is emphasized (on-court training, in the classroom, and even at lunch).
Each player receives a 1-on-1 evaluation from a college coach at the conclusion of camp.
College Mentor
College coaches serve as your mentor to guide you in your volleyball and personal development.
Each player will have 1-on-1 meetings to review an honest evaluation. Players will get specific feedback on strengths and areas for improvement.
Evaluations are honest and meant to prepare players for the next level. Interaction and asking questions is encouraged.
Training & Gameplay
Players will participate in both college-style training sessions and tournament-style gameplay at camp.
Training sessions are in small groups led by college coaches. Coaches put players through the same sessions as their college freshmen.
Players will be assigned to teams for tournament-style gameplay. Teams will be coached by college coaches.
Used by Pros
EXACT provides mental training tools to hundreds of college and professional teams.
Mental Techniques
EXACT's mental techniques help athletes optimize their performance.
Collegiate Attitude
College coaches want players that are mentally tough.
EXACT's mental training sessions give players skills necessary for success at the next level.
---
The #GoMental Movement
By starting the #GoMental movement, EXACT has enabled thousands of current collegiate, professional, and aspiring high school athletes to reach their performance goals. We hope you'll join us so that you can reach your own desired destination.
College Recruiting Seminar
Learn how the college recruiting process really works directly from college coaches.
Players and parents will hear from coaches from all levels of play and divisions.
Coaches will discuss what they look for in a player, college scholarships, differences between DI, DII, DIII, NAIA, recruiting sites, and much more.
Finding the Right "Fit"
Finding the right "fit" in a college is crucial to success on and off the court.
Coaches will share how academics, culture of a school, location, and more fit into the college decision.
Players will also participate in sessions that focus on identifying what they are looking for in a college experience.
Parents & Players Welcome
Parents are welcome to the College Recruiting Seminar.
Both players and parents are encouraged to ask questions about anything related to the college recruiting process!
Lodging

Traveling far to get to EXACT? Campers have the option to participate in the residential, overnight program. Typically, 20-40% of campers participate in this optional program. Those interested in lodging can add on during registration. Campers stay in EXACT-supervised accommodations with 1-3 fellow participating players. Friendship requests can be made after enrollment. Included in the EXACT residency option are two nights lodging, dinners, breakfasts and shuttle between the camp facility and the overnight accommodations (plus all the fun you can handle!).

LIMITED SPOTS AVAILABLE

REGISTER NOW
If You Drive

In addition to a GPS location, we provide specific directions to all participants in pre-camp materials so you know exactly where to go and when to be there!
Family Members Traveling with Athletes

If family member(s) would like to stay at our recommended hotel, we often organize a discounted rate (Click Here). Family members are welcome to observe & participate at camp. We have a few sessions designed for family participation including the parent workshop and the recruiting panel However, it is totally optional -- only person that should be there is the athlete!
Athletes Traveling Alone

Players are welcome to travel to the EXACT camp without an accompanying family member. Players have the option to take our airport transit from the recommended airports listed above. This transit will take the athlete from airport to camp (and back to airport after camp ends). Try to book your flight to arrive at airport by 11am and departing flight after 8pm. If you need take earlier/later flights, just let us know -- we always accommodate!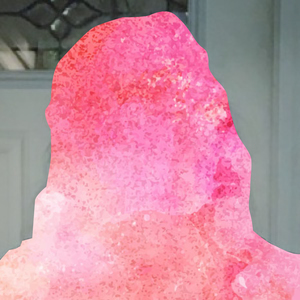 This is a great opportunity to showcase your talents in front of top tier college coaches at the next level, it not only allows you to showcase your strengths but also helps you improve upon your weaknesses due to the direct feedback from college coaches. I feel like a better volleyball player after this one day camp!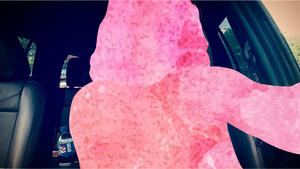 Everyone was amazing and helpful, I enjoyed the exposure to college coaches! I learned so much more during this one day camp than I did during a 3 day camp I attended last year. I would definitely recommend EXACT, it helped me to become a better player overall!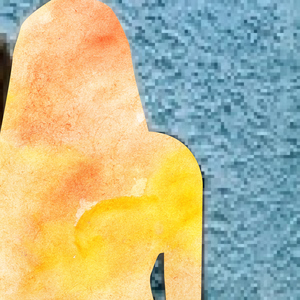 I went into this camp not knowing what to expect. I came out, and I loved it. I loved the environment, direct exposure to the coaching staff, and learning new techniques from a variety of different coaches. Everyone here was very positive, and made sure to include everyone.I would definitely recommend the EXACT camp and hope attend one in the near future!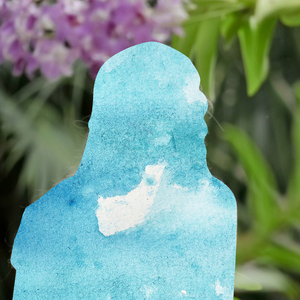 The EXACT camp allowed me to gain valuable college exposure, talk to college coaches, and receive advice about becoming a student athlete. From this camp, I feel more confident in myself because of the positive feedback I received from the coaches, and encouragement from the girls I was with. The 1-on-1 evaluation from a college coach was extremely beneficial and will help me improve to become a more dynamic player!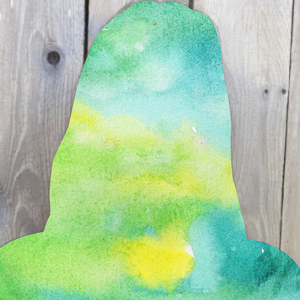 I really enjoyed how I was able to meet one on one with every coach, and I was able to show my skills in front of them. I also loved how informational the coaches were about recruiting process, and how I was able to see and experience the different coaching styles. I also enjoyed how there was a coach from every division including NAIA.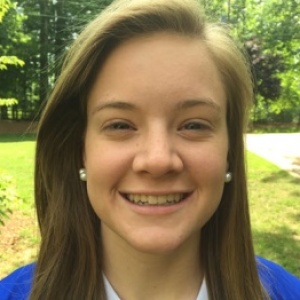 I was actually so nervous going into the camp, but once I got the to camp all of my nervousness went away. The coaches were all very nice and the camp was a comfortable place with everyone being very supportive. Not only was it enjoyable, I was able to talk to the coaches one-on-one, and get honest and thoughtful feedback to improve my athletic abilities and talents.

Before attending the EXACT Camp, I was very uneducated about college sports and didn't have a set school I was interested in, but this camp helped me have a better understanding of what to look for in the future.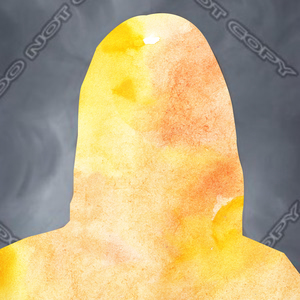 Jacqueline Bienduga
Player
I thought the EXACT Camp really gave me the extra push I needed to become a recruited college athlete. Being able to talk face to face with college coaches made me feel in control of the process. I loved the competition and I think I improved as a player over the course of the days. It was definitely the best camp I attended all summer.
Elizabeth Schurick
Parent
Your showcase opened my daughter's eyes that she needs to start preparing now to fulfill her dream of being on a collegiate volleyball team. Her attitude is now focused on what she needs to do to achieve her goal. The college coaches were outstanding, and were very informative about what they expect, and do with their teams. It was our first EXACT showcase, but definitely not our last one we will attend in the upcoming future. Our overall experience exceeded our expectations. Thank you for everything, and connecting us to valuable college coaches.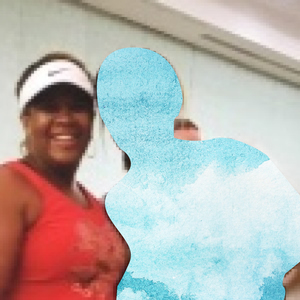 The EXACT Camp is my second exposure camp and it was way bigger and better than my first! It was amazing to be around girls with the same aspirations as me, hopefully I'll compete against them in the future at the collegiate level. My experience with EXACT has been invaluable and extremely informative. It's definitely the easiest and best way to be exposed to college coaches. Thanks so much EXACT!!
My daughter, Addy (redhead, huge knee brace) was a participant last year.  As a parent, I was completely impressed with the professionalism you and your team demonstrated - not to mention your flexibility in the face of crappy weather!   I thought the session on how to do a pitch was great, and has proven as invaluable to Addy in college interviews, scholarship interviews and job interviews as it has with coaches.   The college coaches' session on D1 and D3 was great, helping to give her more focus on where she wanted to end up.   Finally, both the selection of and participation by coaches was far better than we'd anticipated (Rush Street being a short ride away!).
Of course, the proof's in the outcome.  Addy met all the coaches she'd "targeted," had a number of further contacts, 3 "official visits," 4 offers and will be attending Smith College as part of Coach Platts' program this fall.  Going in, she told me her dream was to "go to a great school and play for a great coach."  Thanks for your part in helping her make that happen.
Thank you again,
John Stearns
Edwards, CO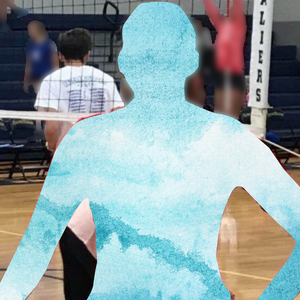 As a parent of a student athlete, this program surpassed all expectations. The staff went beyond our goal of giving not just physical but mental training. They encouraged and critiqued those skills need to make our athlete even better than when she arrived. We all loved attending, and our daughter looks forward to next year or attending another one soon. Thank you for a great experience! 
When will confirmed coaches be announced?

We are in the process of selecting and confirming coaches now. The confirmed list will be added to the website in the next couple weeks.

This event will feature coaches from some of the top regional institutions. EXACT has the largest college network in the country, as over 1,000 college coaches from top DI, DII, DIII, and NAIA programs around the country have participated in EXACT's events. Our goal is give athletes maximum exposure to a broad range of college volleyball options.

 You can see the coaches we had at our most recent events in the region on this event page by selecting the "EXACT's College Network" tab which is the second option on the left-side menu.
Are all college coaches listed on the coaching staff actually going to be there?

Yes – EXACT Sports hires all coaches to be on the court instructing and evaluating athletes throughout camp. All coaches listed on the coaching staff are confirmed to participate, instruct, evaluate and get to personally know the players.
Will players have an opportunity to get feedback from college coaches on the coaching staff?

YES! Players begin interacting with college coaches from the moment they arrive at camp. Building personal relationships between players and college coaches is our specialty. One-on-one interaction is emphasized, as college coaches lead all training and game sessions. There is opportunity for feedback during training sessions, gameplay, lunch, and post camp. Each player will also meet 1-on-1 with a college coach for a formal evaluation at the conclusion of camp.
What do players need to bring to camp?

Volleyball equipment to bring includes volleyball appropriate attire, indoor court shoes, kneepads, ball, water bottle, and gym shoes/sandals.
Is there training for Setters?

Yes – the EXACT Volleyball Showcase coaching staff always includes college setting coaches. Setters will participate in setter-specific sessions that are designed and led by college setting coaches.
Can parents watch?

Parents are more than welcome to attend any of the sessions throughout the day. This includes, training, afternoon game-play, and informational meetings (parent meeting and recruiting informational session).
What is EXACT's Cancellation Policy?

Because our camps have a limited capacity, we cannot offer refunds to campers who cancel for any reason. However, during registration you may purchase "No Questions Asked" (NQA) cancellation insurance that will allow you to receive a refund in the event that you are unable to attend the camp.

For those that do not purchase NQA cancellation insurance, we are only able to offer you a transfer of your registration fee less a credit transfer fee to cover EXACT's incurred event costs. Transfer fee is 20% (when notified 14+ days out) or 35% (when notified 1-14 days out from camp). The credit will be stored on your email address and can be applied to any open EXACT camp within 12 months. There is no credit provided to no-shows at the camp, so please notify us early!

If you are already registered and need to cancel, please go to https://mycamp.exactsports.com/. Click here to learn about our weather policy. For additional information email director@exactsports.com.
Open Enrollment Camp (NCAA)

Yes, all EXACT events are open enrollment, complying with NCAA bylaws, allowing any and all athletes to participate.  To read more about EXACT's approach to NCAA compliance and how we manage a positive training experience, click here: https://exactsports.com/ncaa-compliant/
NCAA Compliance

Yes, EXACT takes great care in ensuring compliance with NCAA rules, as college coaches are interacting and training with players on the field. In accordance with NCAA rules, EXACT camps are open to any and all that would like to attend, but may limit attendance based on several factors, such as age, number and grade level. however, camp attendance at EXACT is never restricted by a camper's skill level or competitive experience. More information on NCAA compliance can be found here: https://exactsports.com/ncaa-compliant/
My question is not covered here. Is there someone I can speak to at EXACT Sports?

Yes, the best way to reach us is to email us at Director@exactsports.com. We aim to respond to all inquiries within 2 business days (but it is usually much quicker!).