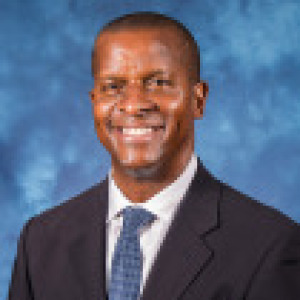 Hank Lewis
Assistant Coach
CO School of Mines
Division 2
Hank Lewis returned to Mines' men's soccer staff in 2019 after working at the Air Force Academy in Colorado Springs. He also served on the Orediggers' staff from 2014-16.

Lewis's return to the Orediggers follow two years with D1 Air Force Mens soccer, where he was a part of the two-time Western Region Coaching Staff of the Year that guided the Falcons to record-setting seasons that included top-15 rankings for the better part of both seasons, two consecutive Western Athletic Conference regular season titles, and two consecutive appearances in the D1 National Tournament. 
 
Lewis has worked for top-25 teams across all three NCAA divisions, developing player-of-the-year, all-conference, all-region, all-America honorees, and professional contract signees.  All of the five programs in which he has coached have enjoyed success in the post-season, including 6 conference championships, 9 conference tournament appearances, 3 conference tournament championships, 5 NCAA national tournament appearances, including a 2018 Sweet-16 appearance with Air Force, and a run to the Elite 8 with the Orediggers in 2015.
 
Though Lewis has coached players in every position as an assistant and interim head coach, he has had continued success in working with goalkeepers. 
 
With the exception of the 2015 season, every major-minutes collegiate goalkeeper Lewis has worked with has held top-25 national performance rankings, often in multiple categories, for the better part of at least one season in their collegiate careers.  Among those are multiple conference-goalkeeper-of-the-year, and all-conference goalkeepers in each NCAA division, all-region goalkeepers in each NCAA division, All-America goalkeepers, national-goalkeeper-of-the week, including a 3-time All-American invited to MLS Red Bulls pre-season camp.
Most recently, at Air Force, in two different seasons(2017 and 2018), Lewis mentored two different goalkeepers, John Wendt and Andrea Seazzu, to Western Athletic Conference (WAC) All-Conference first teams and All-Western Region first teams, with both keepers ranked in top-20 stats for the better part of both seasons.  In 2018, Seazzu was named WAC Defensive Player of the Year.
While at Mines, during the 2014 and 2015 seasons, Lewis mentored former Orediggers goalkeeper, [Colin Hall](https://minesathletics.com/roster.aspxrp_id=3673), to multiple honors: All-RMAC 1st Team, NSCAA Second-Team All-Region, D2CCA Second-Team All-Region, and RMAC Goalkeeper of the Year.
 
Lewis has coached at Mines (D2), Colgate (D1), Missouri S&T (D2), Stevens Institute of Technology (D3,), and most recently Air Force (D1).  He has also coached as a volunteer assistant at Washington College, and Gallaudet, the premier university for the deaf.  He has contributed to conference-winning, conference tournament-winning, and region-winning coaching staffs at Stevens (2010) and Mines 2014, 2015), and Air Force (2017); and post season play at Colgate (2006), Stevens (2010), and Mines (2014, 2015, 2016), and Air Force (2017-2018).
 
Though he is a born and raised US citizen, he spent three years on the technical staff of the Bahamas mens national team, coaching in Olympic and World Cup qualifiers.  While on staff for the Bahamas Football Association (BFA), he served as Director of Goalkeeper Operations, establishing technical and coaching curriculum for Bahamian players and coaches.  In addition to helping develop more than ten players who went on to play in college or international professional ranks, he mentored record-setting goalkeepers for the Bahamas National Mens and Womens Teams.
 
While in the Bahamas, he finished his playing days between the sticks at the age of 37, winning a national title with AFC Bears, their first in fourteen years.  Once he hung up his gloves, he coached league and cup-winning teams for the Bears, and developed record-setting players in the BFAs national league.
 
Lewis has coached youth teams to three state championships, in two different sports in two different states, and coached soccer tournament champions and finalists on all but two of the u13, u16, u18, and u19 teams he has coached.
 
He holds a NSCAA National Diploma (Distinguished Pass) and a B coaching license from the Bahamas Football Association (par with the English FA Level Two and USSF B).
 
He also is an experienced trainer for Positive Coaching Alliance, which reaches millions of children each year to develop and defend a positive experience in club and scholastic sports.
 
An award-winning writer of essays, plays, nonfiction and two critically-acclaimed books of short stories, Lewis spent more than fifteen years as a full-time university professor before going into full-time collegiate coaching. Raised by two parents committed to social justice and community development, Lewis has served on advisory boards and panels for a range of state and national non-profit organizations focused on issues from equal rights to arts and education.  A fourth generation Coloradan, he currently resides in Golden.