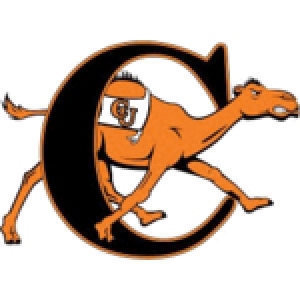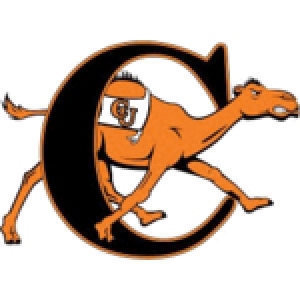 Kayla Schanback
Assistant Coach
kschanback@campbell.edu
Campbell
Division 1
Former Camel standout Kayla Schanback was named assistant coach at Campbell University in September 2020.  A two-time all-conference performer during her playing days, Schanback returned to Buies Creek after coaching stops at Virginia Tech and Eastern Kentucky.
 
I am ecstatic that Kayla has decided to come back to the Creek and continue to help develop our team and round out our strong staff, said Goral, who is in his ninth season in charge of the program.  She was a huge component in the foundation of this program as an athlete and has several years experience as an assistant coach to now provide quality leadership to our young players.
 
Her first calendar year with the Camels saw two full seasons completed, with the 2020 season postponed to spring 2021, and then the traditional 2021 fall season. Schanback was part of the staff that helped the Camels finish second place during each regular season.
 
Schanback helped lead the 2021 team to its first-ever NCAA Tournament appearance after a record-setting 21-10 season and 14-2 conference slate, marking a program record for conference wins in a season. The Camels then faced No. 10 Nebraska in the first round in front of a crowd of 7,884, the largest ever for a Campbell match.
 
Working primarily with serve receive and defense, she helped turn the unit into one of the best in the nation, finishing the season with the 12th best opponent hitting percentage at .152. She has helped libero Claranne Fechter to a pair of all-Big South nods, making the second-team in 2020 and honorable mention in 2021.
 
Schanback returned to her alma mater after spending the 2019 season on the staff at Eastern Kentucky.  In her position at Campbell, she assists with recruiting, training, scouting, match preparation, team travel, marketing, social media and overseeing summer camps.
 
What stands out about Kayla is her passion for Campbell volleyball as well as coaching the sport at an elite level, said Goral.  This university and program are forever part of Kayla and that appreciation shows in how she approaches every day. She has been relentless in her professional development so that she has the tools to be successful on the court, out recruiting, as well as in the office. She also excels at building relationships and knows firsthand how I train and develop athletes; how we operate in a first class manner and the atmosphere and culture we are striving for.  But most of all, I look forward to working with someone who truly loves her profession and another truly dedicated person who loves this place and this program.
 
While at Eastern Kentucky, Schanbacks responsibilities included serving as the program's camp director, managing travel and game-day operations, establishing the defense/defensive philosophy, scouting, assisting with all recruiting efforts, and supervising social media platforms. 
 
During her time as volunteer assistant coach at Virginia Tech, Schanback managed on court and video work with players, scouted opposing teams, supported recruiting, assisted with game day operations, and coordinated equipment.
 
One of the most decorated defensive players in school history, Schanback ranks third in school history in career (1457) and single-season (566) digs, and eighth in career sets played (446).  Her 35-dig performance against Gardner-Webb during the 2016 season is tied for the eighth-most digs in a match in the program record books. 
 
A native of Casselberry, Fla., Schanback helped the Camels reach the 2015 Big South tournament final.  In addition, Schanback played a key role in the 2017 squad that won 20 matches and earned the programs first-ever post-season berth (NIVC).   She was named to the All-Big South Conference second team twice.
 
I am ecstatic about the opportunity to coach at Campbell. I want to thank Coach Goral for giving me the chance to return home, said Schanback.  I believe strongly as a Campbell alumna that my passion for the sport, program, and University will be transparent in my everyday work as a member of our staff. Campbell Volleyball has proven to be a competitor in the Big South and with the talent, commitment, and positive team culture, I have no doubt we will make history again soon. I am excited to, not only work with everyone, but to make an impact that will help our student-athletes achieve their goals on and off the court.
 
Following graduation, Schanback was a student assistant at Campbell, where she helped coach the freshman defensive players, and organized the recruiting matrix.
 
A three-time member of the Big South Conference Presidential Honor Roll, Schanback earned her bachelor's of business administration degree with a minor in sport management in 2018.