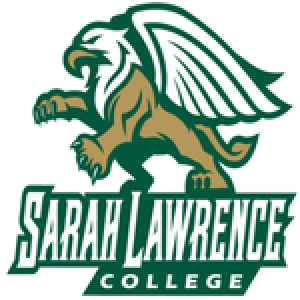 Maurizio Grillo
Head Coach
Sarah Lawrence (NY)
Division 3
https://www.soccertoday.com/slc-womens-soccer-coach-grillo-on-the-rising-gryphons/

Recipient of the  2018 and 2019 Coach of the Year Award -NCAA Skyline Conference.

In July of 2017, Maurizio Grillo was named head women's soccer coach at Sarah Lawrence College.

Grillo has quickly transformed the women's soccer program in his first two seasons, compiling 28 wins, including sixteen victories against Skyline opponents, the most of any coach in team history. Under his guidance, the Gryphons have earned nine all-league selections. 

2019 was the Gryphons' best season to date under Grillo. The team finished 14-5 overall with an 8-2 record against league opposition. The squad returned to the postseason, winning their first-round playoff game for a second straight campaign, a 6-0 verdict over Old Westbury. Grillo produced the conference's Rookie of the Year, Niki Dalrymple, while coaching three others to Skyline All-Conference status. In addition, Grillo was crowned Skyline Coach of the Year. Under the guidance of Grillo, Tiffany McBrayer became the first Gryphon in team history to earn United Soccer Coaches All-Region recognition.  

Grillo made an immediate impact in his very first season in Bronxville in 2017, guiding the Gryphons to nine new program records, including marks for wins, conference wins, points, goals, assists and goals allowed. Under the direction of Grillo, Lauren Ashby became the programs first-ever all-conference performer, setting team records for points and goals in a single-season.

Sarah Lawrence fared even better in 2018, setting a school victory record while finishing 9-8 overall and 5-4 in the Skyline, its first winning season in school history. Sarah Lawrence earned the No. 4 seed, clinching a postseason berth for the first time in program history and a first-round home playoff game for the first time in Sarah Lawrence Athletics history. The Gryphons won their first-round playoff game over fifth-seeded St. Joseph's Brooklyn before falling to conference champion and nationally ranked Farmingdale State in the semifinals.

Talented, creative students chose Sarah Lawrence for the opportunity to take charge of their education. In close collaboration with our dedicated, distinguished faculty, students create a rigorous, personalized course of study, conduct independent research, and connect with a wide array of disciplines. Students graduate knowing how to apply the knowledge, skills, and critical thinking necessary for life after college. 

Grillo, a native of Italy, graduated from G. Galilei in 1997 and joined Sarah Lawrence following a stint at Manhattanville College, where he helped the Valiants with in-game strategy and academic support, along with other day-to-day duties. During his time at Manhattanville, he also coached the New York Soccer Club, a member of the U.S. Soccer Development Academy. Prior to that Grillo was the director of coaching for the Eleven United Soccer club, overseeing recruiting, game scheduling, equipment, and the team's social media accounts. Grillo previously spent four years at Evanston High School, guiding the program to regional and sectional titles. During his time with the team, he led the squad to two third-place finishes at the PepisCO Showdown, the largest high school tournament in the country. Grillos varsity team ranked as high as No. 2 in the state of Illinois and seventh in the nation by SIMA.